I'm Back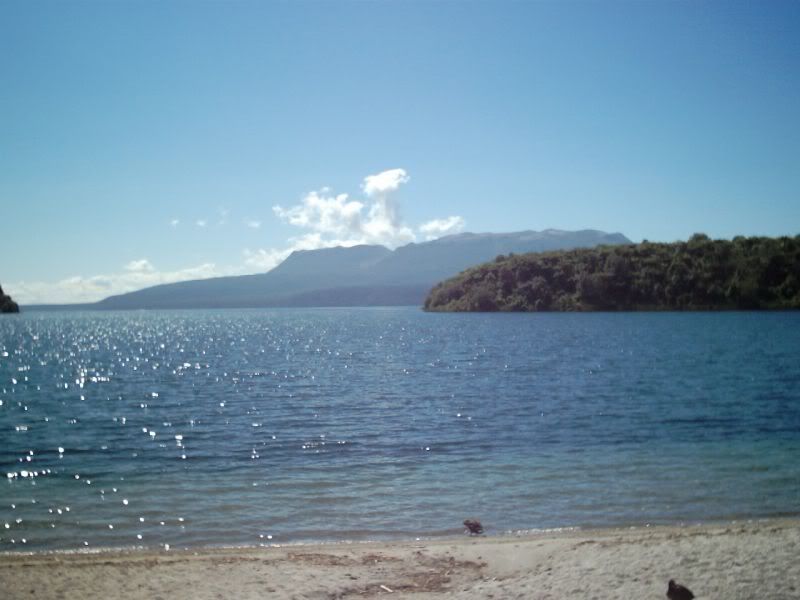 Those were photos taken of and around Lake Tarawera, just south-east of Rotorua shown on the map (the lake is actually obscured by the first "R" in Rotorua). We lived nealy a year in Rotorua when I first came to New Zealand, and I really enjoyed the quiet, laid-back life there. Unfortunately, my work took me to Auckland, and now we live near Orewa, shown just north of Auckland on the map. I use the word "unfortunately" in the sense that, while I don't mind living where we are now, I would still prefer to live in the Tauranga-Rotorua-Whakatane area known as the Bay of Plenty.
************************************************************************************
Sorry for my delayed absence, but Mae and I enjoyed our time together over the last few days. Now I'm fully refreshed, ready to tackle islamofacists, leftists, and any other moonbats, morons, and idiotarians I find out there who need a good, swift kick in the nuts (or "daddy sacks"as my Aussie mates would say).
But first I need a good night's sleep. LOL!