Tribute to Our Military
Any day is a good day to pay tribute to our men and women overseas and at home, doing the job they signed-up to do. In most cases they are too busy with the various tasks at hand to worry about or consider what the rest of us think or feel about what they do; this is especially true for those overseas in hostile or combat situations. When I was in Somalia I never thought about what the media was saying about us back home, nor did I care. Our men and women in Iraq and Afghanistan are involved in a much more high profile and controversial endeavor than I was, so I can assure you that those who are regularly "in the shit" are not thinking about CNN, the lefties at Mother Jones, Code Pink, the Daily Kos or Move-On. And you know what? Neither should we (I will not even acknowledge them by providing links). They are not worth the time of day, and in the grand course of human events they represent nothing but the flotsam and jetsam of humanity who could not walk a hundred yards, let alone a hundred miles, in their boots.
So to all the men and women of the US Armed Forces I salute you, and I invite you, dear reader, to join me in photo- and videographic tribute.
Semper Fi.
*************************************************************************************
Here are some F-14 Tomcat and F-18 Hornet fighters in various high speed, supersonic and trans-sonic passes (they will be the ones where you can see them riding the shock wave just as they are going past the sound barrier). Some are very, very close to the ground or water. Can you say, "Big fucking balls?"
Hat tip: Jim and Lynn
Next are some more F-18's flown by the Blue Angels, the Navy and Marine Corps best of the best precision flying team.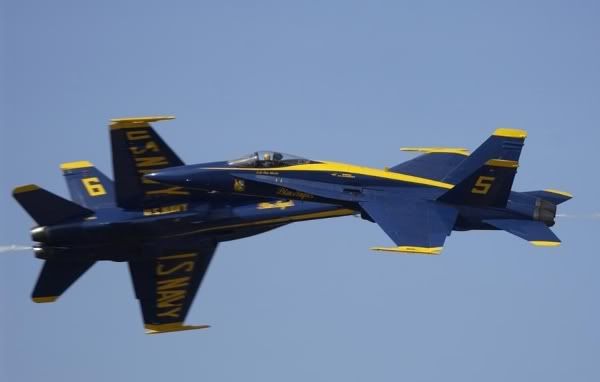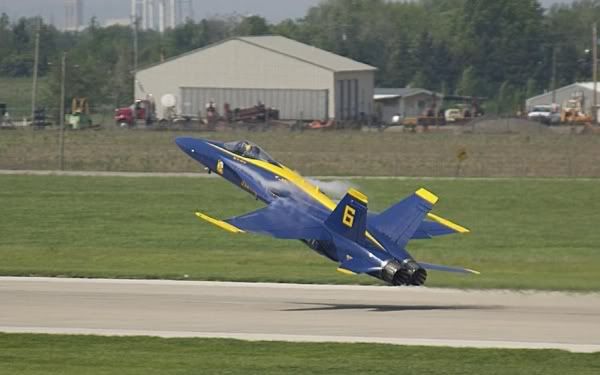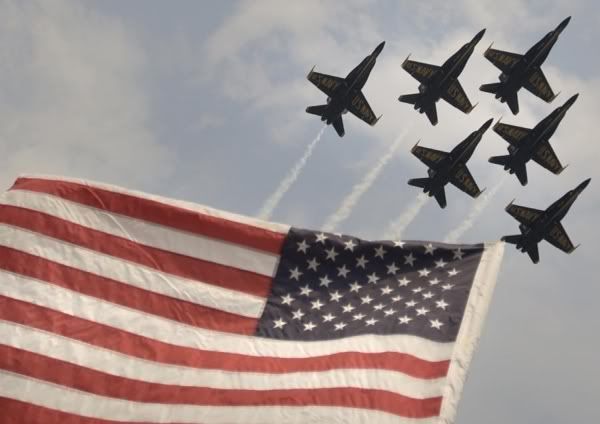 Below is a video, allegedly of a Canadian sniper team in Afghanistan taking out some Taliban ragheads with the .50 cal rifle at over a half-mile, as seen through the spotter's scope. Rag doll, motherfuckers!
This is Chief Master Sgt. John Gebhardt, USAF, at Balad Air Base, Iraq, October 2006, holding a small Iraqi girl who was shot in the head by insurgents when they attacked her family, killing both her parents and many of her siblings. The story is
verified at Snopes.
----------------
Now playing on Winamp:
Grand Funk Railroad - Rock 'n Roll Soul
via
FoxyTunes