Bad Ronald
Remember the movie, "Bad Santa", where Billy Bob Thornton played a debauched, underworld sort of Santa Claus? Well, here's Ronald McDonald gone completely off the rails.
It started with a bit of this...
...which led to a bit of this...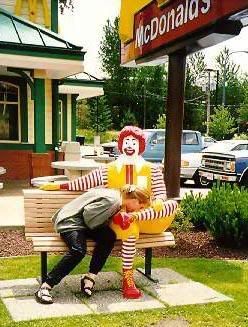 ...then he threw into the mix some of this...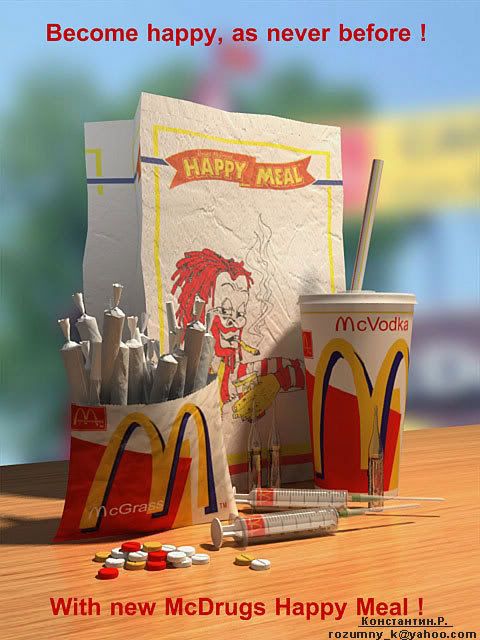 ...until the long arm of the law reached out and grabbed him...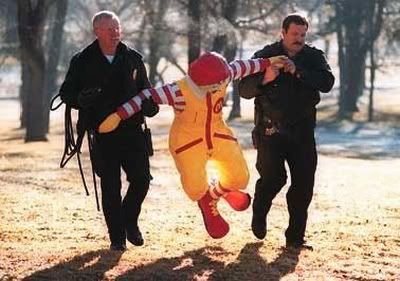 ...leaving him a broken soul, a mere shadow of the man he used to be...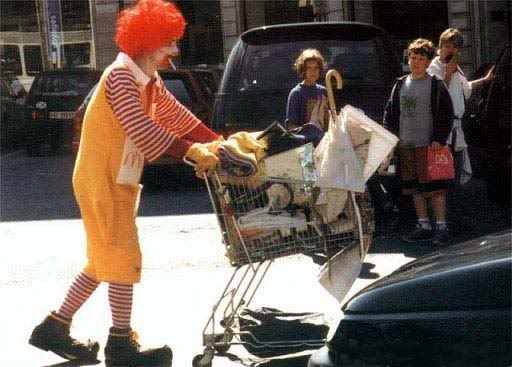 ...until he decided to end it all.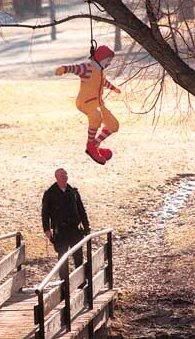 Bad Ronald.
Labels: Humor