Weekend Magazine
"Modern Retro" as a theme for car and motorcycle customizers and enthusiasts has been going strong for over a decade now. The concept combines nostalgic aesthetics harkening back to the cool, clean, defining lines of the 1950's and 60's with today's modern suspension and chassis design and computer controlled engines and transmissions, and manufacturers have gotten into the game as well - witness the latest incarnation of the Ford Mustang and the Chrysler 300, just to name two. Well,
Holden
, GM's subsidiary manufacturer in Australia, has gotten into the game with the
EFIJY
, shown above.
...the acclaimed concept car will be shown at the North American International Auto Show in Detroit next month – the first time it has been seen outside Australia. EFIJY is a contemporary reincarnation of an iconic Australian-made 1953 Holden FJ sedan, restyled as a low-slung hot rod with a supercharged six-litre V8 engine. The car has been featured in magazines, websites and television programs around the world. Its most critical acclaim came from the United States when it was named Hot Rod of the Year by the influential Hot Rod magazine.
(Emphasis mine)
Here's
a little more background:
The FJ Holden is an Australian icon – Australian designed and built, the Australian public identified with the car and it remains as an instantly recognisable and much loved symbol of Australia during its most prosperous period. As the runaway best seller of the fifities, a goodly proportion of Australia's population either owned one or was conceived in one. Now the car has been reprised by Holden in a wild 21st Century hot rod concept unveiled today at the Australian International Motor Show in Sydney. Known as the EFIJY (an effigy is a stylistic representation of someone or something famous) is a radical pillarless custom coupe boasting a supercharged six-litre V8 engine, a Chevrolet Corvette underbody and state-of-the-art automotive technology throughout.
That 6.0 liter V8, known as the LS2, is standard in the Corvette and in the Holden Commodore SS and various other cars in the limited edition, high performance Holden line,
Holden Special Vehicles (HSV.)
The normally aspirated LS2 delivers 400 horsepower and 400 lbs./ft. of torque in completely stock trim, and my experience in building quite a few 5.7 liter LS1's prior to leaving the States tells me that this supercharged LS2 should be making well over 500 horespower and near 600 lbs./ft. of torque with only low levels of boost, maintaining the driveability and reliability that the GenIII small block is reknowned for.
More photos
shown here
and
here
.
Hat tip: Vilmar
**********************************************************
***************************************************************
MEDICAL NEWS - FOR THE GUYS
So, in the interest of men's health...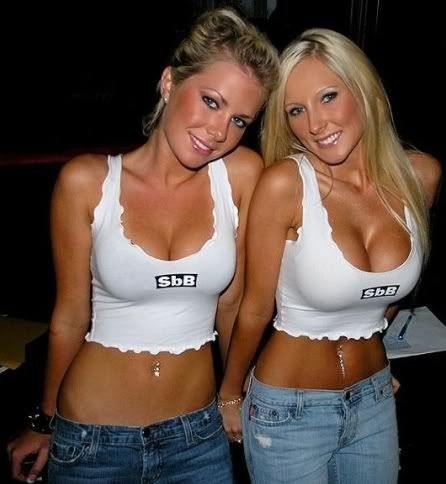 "Sure beats walking!"
Hat tip: Raybo
Labels: Auto Erotica