It Doesn't Get Any Better Than This, Folks!
WOW!!! I just stumbled across a great site while looking into some background links to a story about more faux-tography perpetrated by the lame-stream media in their attempts to portray our soldiers in Iraq as blood-thirsty baby killers...and now, apparently attempted murderers of ugly old Iraqi women, too. I mean, they aren't even trying to cover-up their bias anymore. How can they not think they wouldn't get caught? We're talking about Agence France-Presse, afterall, so I guess that, since the French wouldn't know anything about shooting at anything, they expect that the rest of us wouldn't know a spent round from an unspent one. What am I talking about? Well, dear readers, the AFP published some fauxtographs showing an old Iraqi woman who is holding some bullets that she claims were fired at and hit her home in Sadr City during a raid by US and Iraqi forces. There's only one problem: The bullets are unspent, never been fired (they actually look polished).
Urban Grind has the story and faux-tos
with lots of links; it's all over the blogosphere so just go there and chase links to your hearts' content.
Hat-tip: Lisa
Oh, the great site I found? It's called the
People's Cube
Pay them a visit! Here's a sample of what you'll find: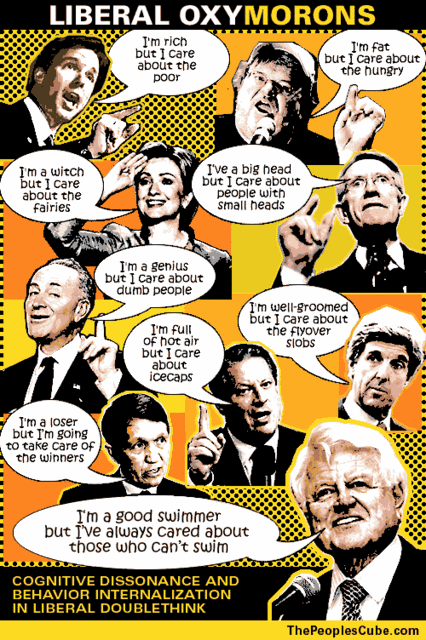 Courtesy of the
People's Cube